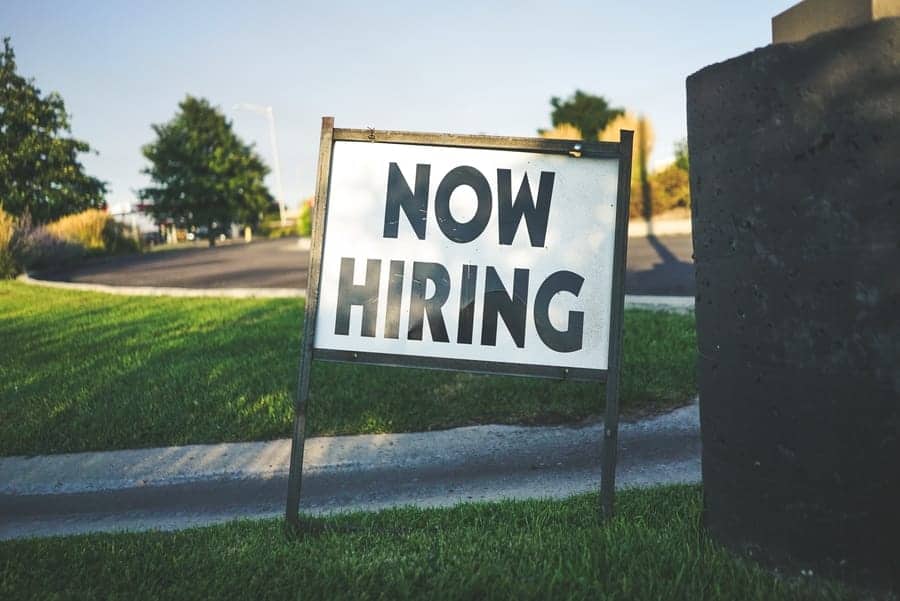 Are you looking for a job in Canada? Then this article is going to help you to get a decent job in Canada. Canada is very well known for its employment opportunities and that's why a lot of people from different countries migrate to this country. Finding a job in Canada can be a tough task especially for people from other countries. There are many things that you have to keep in mind before moving. So if you are serious about getting a job and want to work in Canada, then keep reading this article. You will find everything from different ways to find jobs to where to find it. After reading this article you will know how to find a job in Canada.
There are many things that you can do to find a good job. Here are some tips that can increase your chances of how to get a job in Canada;
Search Recruiters
It will be very beneficial for you if you can find recruiters. Working with agencies or recruiters can increase your chances to get your task done. You will also receive more information about different companies and you can find the best one that suits your knowledge and expertise. Agencies will give you some tips which can help you to crack the interview and they will also make your professional cover letter and CV. So if you can find recruiters then you should take help from them because they will be able to give you some deep knowledge about every company.
Check Your Eligibility
Normally it is easy to get a visa in Canada in comparison to other countries, but you should always check before starting your research. Canada is friendly to immigrants but if you didn't qualify the test, it will waste your time. So it is always better to check your eligibility before planning anything. By doing this you will save your time and can look for other options. If you already have a work permit, your job search will be "easier".
Do Networking
Networking is the best way to find work as fast as possible. The more people you will know, the higher the chances of getting work. It is really important to build a professional network. A good network will not only help you in finding a job but it will also help in other situations. Ask for advice from successful immigrants because there is a lot of negativity on the internet about the Canadian employment market. So to understand everything correctly, you will need an experienced person who has done these things before because they are the only people who will tell you the truth. A good site to find events and people in your industry is https://www.meetup.com, another good idea is to connect with people on Linkedin and ask some questions about your own industry.
Study of the Job Market
If you want a job then you will have to research everything. Study the market and look for options that are feasible for you and your skills. Search different websites and put filters according to your specialties. Check how many requirements are posted in the last week. If the number is above 50, then you have a chance to secure a decent one.
Make a Canadian Resume
Every company wants to hire someone professional and take his work seriously. So if you don't want to be viewed as an unprofessional person, then make an attractive yet short CV. A lot of other people are also looking for the same thing as yours, so the first thing you can do to make yourself stand out from others is by making a proper CV. Don't give unnecessary information like your past experiences, client meetings. Provide details about your work like the application you made and worked on, the improvements you made, tell them about your skillset, etc. This will increase your chances to get a job.
A good way to have a good Canadian Resume is to find a good recruiter who can create a Canadian Resume with no cost.
Do Good Preparation
No matter how professional your CV is and how many connections do you have, if you don't enough preparation, then you won't get a job. No one wants to hire a person who doesn't have skills and knowledge. To get the best thing, you have to be fully prepared. You will have to exceed up to their expectations. They will hire you only if you are beneficial to them.
Get a Canadian Phone Number
These small things make a great impact, if you put a non-Canadian number in your CV, then chances of you receiving the job will reduce. If you are applying from other countries, then you can contact VoIP providers in Canada. Try to configure in such a way that you will receive calls on your number. By doing this you won't need an internet connection to take calls. You can tell the HR that you are currently outside Canada and will shift if get the offer.
Take Action
If you genuinely want to work and serious about shifting and changing your life, then it's time to take action. The perfect time will never come. If you have been thinking about this for a very long time and you have gathered all the resources, then it's time to take it to the next level. So if it is your dream to work in Canada and you are very focused on it, then you should take action. No one can do it for you.
Search Online
If you cannot find any recruiters, then you can also search online. The best thing about searching online is that you will have a wide variety of options. You will receive requirements for different sectors. So if you are starting now, then the internet is the best place for you. There are many websites and portals like LinkedIn and Indeed, that can help you to find a job. So to make your research a little easy, here are some of the top websites where you will find a lot of varieties and options.
1- CareerBuilder
CareerBuilder is one of the top websites where you can search. It is very popular all over the world. A lot of big companies also post their requirements in this portal. You can also get career advice from this website. You can search your requirements and use a lot of filters like pay, degree required, location, etc. You can also upload your CV and the best thing is all the formats are accepted.
2- Job Bank
Job Bank is the official website of the Government of Canada that publishes a list of jobs in the country, as well as labor market data, average salary per position in different provinces, and other interesting tools for those searching for job opportunities in Canada.
3- Glassdoor
On Glassdoor, There are several job listing you can apply for. Also, For those who are unemployed, the biggest expectation is to find a replacement in the job market. But have you ever wondered how frustrating it would be, when you get the job you wanted, to be disappointed with an organizational culture that doesn't match your principles or lack of growth opportunities? One way to prevent this kind of problem is by consulting the opinion of employees of the company you wish to work for on Glassdoor.ca.
4- Indeed
Indeed is the most common website. Over millions of people search for jobs in this huge portal from all over the world. Any list would be incomplete without this inclusion. You can submit your resume in Indeed. Another great thing about this website is that it free for candidates and you can check all job listing from another website as well. You will get different filters like salary, part-time, full-time, and many more.
5- LinkedIn
LinkedIn is not only an excellent job portal but it is also great for marketing and networking. You will find a lot of options and you can connect to different people from different agencies. There are many companies group on LinkedIn that you can join and participate in the conversation. If you like any company, you can follow and get some information about them. You can also connect with the people who are working for the same company.
Conclusion
These were some tips and ways to secure a job in Canada. You will make it if you are committed to your work. If you want the best, then you will have to search very properly. You may not find the perfect one in one attempt but you have to keep searching
If you are serious about getting work, then you will have to work very hard. Getting a job is not an easy task, it needs proper research and a lot of patience. You should also be very careful while searching and applying. There are many things that you have to keep in mind if you want to save yourself from any trouble. So before making any decisions, plan everything and think twice before making steps. Everything is mentioned above, read properly. Hope this article will help you and solve all of the queries. Wish you the best of the future.