Are you looking for a vibrant place to live in the Niagara region? Niagara Falls is the ideal place for you. It is a small city situated in the heart of the Niagara region. When it comes to the quality of life, Niagara Falls is unbeatable. It invites you to enjoy the luxuries of a large urban center that, too, in a peaceful and habitable community.
Niagara Falls is one of the most vibrant places in Canada. Various things make Niagara Falls one of the best places to live in Canada. Some of them include Affordable real estate,  a lot of things to do, amazing views. Some of the challenges you may have to face if you move to Niagara Falls are Tourists all year round, Poor transit system.
When it comes to real estate investment, Niagara offers one of the most fertile environments. Moving to the Niagara region has various benefits. One of them is affordable housing.
It also makes a great investment opportunity for those who want to invest in steadily growing properties. Increasing property values and exceptional cash flowing rentals make Niagara falls the perfect real estate investment opportunity.
If you are planning to move to Niagara Falls anytime soon, this article is for you. Today, I am going to give you an overview of what it feels like living in Niagara Falls, Ontario.
So without further ado, let's get down to the details.
What Niagara Falls has to offer?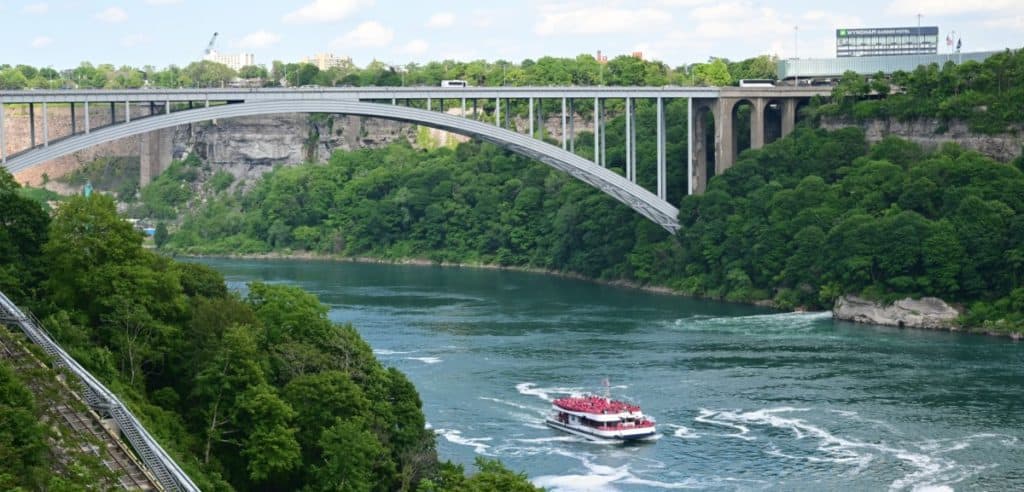 Niagara Falls offers you a good job environment. The Niagara Falls Employment Help Centre helps job seekers to find suitable opportunities to earn a living. With the Canadian Government Job Bank, you can easily find employment in and around Niagara Falls.
This region is exceptional in its school and education system. You will find a variety of school boards and post-secondary schools in the region. You can visit Education in Niagara Falls link to find the best schools to enroll your child in.
This region offers you a variety of activities to participate in.
You can stroll through some of the beautiful Municipal Parks. These parks are religiously maintained and beautified by the City staff. You can visit the new Community Centre on the weekends. There are skate parks for children who love to skate.
Which are the best places to visit in Niagara Falls, Ontario?
From kids' attractions to breathtaking sights and trails, Niagara Falls is for those who are searching for heaven on earth. It has something for everyone.
You can visit Niagara Falls, trek through some of the most amazing trails or enjoy your weekend at one of the breathtaking recreational sites. Niagara Falls lets you enjoy the true colors of life.
Each year millions of families visit Niagara Falls to enjoy family trips or honeymoon.
Its beauty makes it one of the most visited attractions for tourists from all across Canada.
Activities
You will find multiple swimming and fishing spots to enjoy your day off in peace. You will also find various biking trails to enjoy peaceful bike rides surrounded by nature.
Helicopter rides are ideal for those who want to immerse themselves in the alluring sights of magnificent waterfalls and mist. You will get to see spectacular sights from a bird's-eye view.
You can get aboard whirlpool jet boats to explore Devils hole Rapid. With so much to offer, it is safe to say there is no place out there like Niagara Falls.
If you are looking for some chilling adventure, visit Clifton Hill. It is one of the most exciting attractions for those who crave some action.
Three main attractions bring adventure lovers to Clifton Hill, including 53 meters high Niagara Skywheel, Nightmares Fear Factory, and Ripley's Believe it or Not.
Pros of living in Niagara Falls
1. Affordable real estate
Niagara real estate is affordable for those who want to move to Ontario. You can get acreage for $400,000 as compared to a small studio apartment you get in Toronto for the same price.
2. An all in one experience
The Niagara region is composed of 12 municipalities. Each of them has a different feel and personality. From rural charm to cute small towns, beachfront cottages, historic main streets, and architecture, this region has it all.
For those who want to enjoy a combination of revitalizing urban and peaceful rural lifestyle, Niagara Falls is the place to move to. It has urban centers to reside, including St. Catharines with vintage bistros and shops.
3. Affordable commercial rentals
Toronto's ever-increasing rents have forced the majority of entrepreneurs to move out. Most of them have found respite in Niagara Falls.
Businesses that operate in this region have a higher potential to grow. Cheap rents make this place ideal for artists, restaurant owners, hairstylists, and café owners. From swishy tech businesses to funky bar owners, Niagara Fall welcomes all with open arms.
4. 101 wineries
Niagara Falls has some of the best wineries in the world. It is also known for its breweries, cideries, and meaderies. Some of the best wines churned out by its wineries include Pinot Noirs, Chardonnays, and Gamays.
5. Heaven for grapes
Another major reason why it is ideal for you to move to Niagara Falls is its long summers and moderate winter season. This is what makes this region ideal for growing grapes.
It won't be wrong to call Niagara Ontario's fruit belt. It offers you the best produce of fruits and vegetables in the province.
6. Instagram worthy views:
Niagara Falls is one of the most Instagrammed waterfalls; however, that's not the only scenery for the onlookers to enjoy. It is home to some of the prettiest nature scenes found on earth.
That's one of the reasons why Niagara Fall is crowded with tourists all year long. From Carolinian forests to spectacular escarpments, there is a lot for you to explore in Niagara.
Cons of living in Niagara Falls
1. Traffic
Heavy traffic is one of the main challenges citizens of Niagara Falls have to face daily.
The street system is not well managed. It is easy for someone who has recently moved to the city to get frustrated on his first drive. It takes you time to learn your way around traffic when you move to Niagara Falls.
Lundy's Lane and Stanley Avenues are two of the busiest spots during the peak season. You have to avoid them at all costs if you want to reach your destination on time.
2. A lot of tourists all year round
Niagara Falls is one of the most touristic spots all across the world. While it doesn't bother the majority, those who move to Niagara Falls get a break from the urban lifestyle may find it annoying.
If you want to avoid tourists, you should avoid moving anywhere near Fallsview and Clifton Hill. Get a place to live in residential areas, which are considered peaceful and quiet.
3. Run-down Downtown:
The business district of the old downtown is quite run-down. However, city management is working to fix it. When it comes to art and culture, you may find the area a little shabby.
However, you have St. Catharines in the vicinity. It is an excellent place with a fantastic Downtown.
4. There is only one mall
Niagara Falls has only one shopping mall. There are various small outlets but nothing as big to be called a shopping center except for Niagara Square, which wasn't as good until recently.
After a lot of work, new stores have been opened, and many are yet to come.
5. Poor transit system
The transit system of Niagara Falls is almost non-existent. The one that exists is unused because of a poorly planned route structure. There are various infrequent route intervals.
There are no 30 or 15-minute routes even at rush hour. However, a Go Train is yet to be started over the next three years, which will connect Grimsby, St. Catharines, and Niagara Falls to Toronto.
6. Growing pollution
With thousands of families moving to Niagara Falls every year, air and water pollution is on the rise. Their desire to farm, fish and hunt leaves a negative impact on the environment.
The urban development on the US side of Niagara Falls and flocks and flocks of tourists entering have caused human waste, sewage, and garbage being dumped in water bodies. All this waste is eventually washed down the stream through Niagara.
This makes once peaceful and clean Niagara County, a place that poses a high risk of pollution-related health problems for the residents. There is smog in the summer season that makes it hard to breathe.
Wrapping up!
Niagara Falls is not just a tourist destination. It is a mix of urban centers and peaceful rural charms. The historic streets and architecture offer a medieval experience.
Amazing tourists' attractions make it an exciting place to live in. From wineries to fun activities, there is so much for the families to enjoy. An amazing job environment and affordable housing are the cherries on top.
However, being a busy tourist spot makes Niagara Falls hard to live for those who crave peace.
The roads are always busy due to the poorly managed traffic system. Also, the US side of Niagara Falls emits air and water pollution that affects the air quality of Niagara Falls, Ontario.
Consider all the above-mentioned aspects before deciding to move to Niagara Falls, Ontario.
Related Content
10 Reasons Not To Move To Toronto
11 Best Cities To Live In Ontario Canada
Pros and Cons of living in Brampton
Pros and Cons of living in Mississauga