Whether you are looking for schooling opportunities, a job, or a place to call home, Manitoba can be one of the best places to live. This prairie province of Canada has several advantages, but, like any other place, there are some downsides you need to be aware of.
The pros and cons of living in Manitoba depend on what you're looking for in an ideal place to live. The advantages include the growing economy with low cost of living, beautiful scenic environments, and cultural diversity. One of the main cons is the inefficient public transport system. 
To help you make an informed choice if you plan to move to Manitoba, read on for some of the main pros and cons of living in Manitoba.
Pros of Living in Manitoba
Manitoba ranks fifth among Canada's most populous provinces. It is well developed and quite beautiful with its prairie-type vegetation.
Here are some of the advantages of living in Manitoba. 
Low Cost of Living
Living in Manitoba is more affordable than most of the other provinces in Canada. From car insurance and university tuition fees to electricity and other utility bills. You'll most likely get the lowest prices in all of Canada here.
The cost of housing is also comparatively low. This province offers some of the best rates when it comes to acquiring a house. 
To put the cost of living into perspective, let's take one example. Say a family of five in Manitoba is earning $75,000 per year.
After paying their basic annual expenses (taxes, housing, car insurance, child care, and utilities), the family is left with $17,000 more than the same family if they stayed in the province of Ontario. That's a very significant difference right there.
Apart from the affordability of Manitoba, the quality of life is great. For example, the standard of free public healthcare and school systems is very good compared to other provinces. Also, the cities are clean, safe, and the people are friendly.
Great Housing Options


Finding proper housing is a big deal when it comes to choosing where to live. You want to have a home that suits your preference and falls within a reasonable price range. Families with children want to live near schools where they can enroll their kids. And having a hospital nearby is also a plus. 
If you're looking for all these, then Manitoba is one of your best options. The housing here is quite affordable as compared to most places in Canada.
The average rental for a one-bedroom apartment in Winnipeg is $1,002, whereas a similar one-bedroom in Toronto is $2,230.
Even so, the prices vary depending on the neighbourhood, so you can get even cheaper houses though you may end up compromising on the security of the location.
If you choose to stay in Winnipeg specifically, then you also get the advantage of having all the basic amenities near you. From schools and universities, hospitals and emergencies, to shopping malls. You'll not need to go too far to look for these services. 
Cultural Diversity
Manitoba is a diverse province with many different ethnic groups. This makes it an interesting place to live and learn about various cultures.
According to the 2006 Canadian census, these are the different ethnic groups one can find in the province of Manitoba:
English (22.9% of the total Manitoba population), 

German (19.1%), 

Scottish (18.5%), 

Ukrainian (14.7%), 

Irish (13.4%), 

North American Indian (10.6%), 

Polish (7.3%), 

Métis (6.4%), 

French (5.6%), 

Dutch (4.9%), 

Russian (4.0%), and 

Icelandic (2.4%). 
Almost one-fifth of respondents also identified their ethnicity as "Canadian."
With so much diversity in cultures, Manitoba has numerous cultural festivals where you can enjoy amazing performances.
The foods here also feature various cuisines from different cultural backgrounds.
Job Opportunities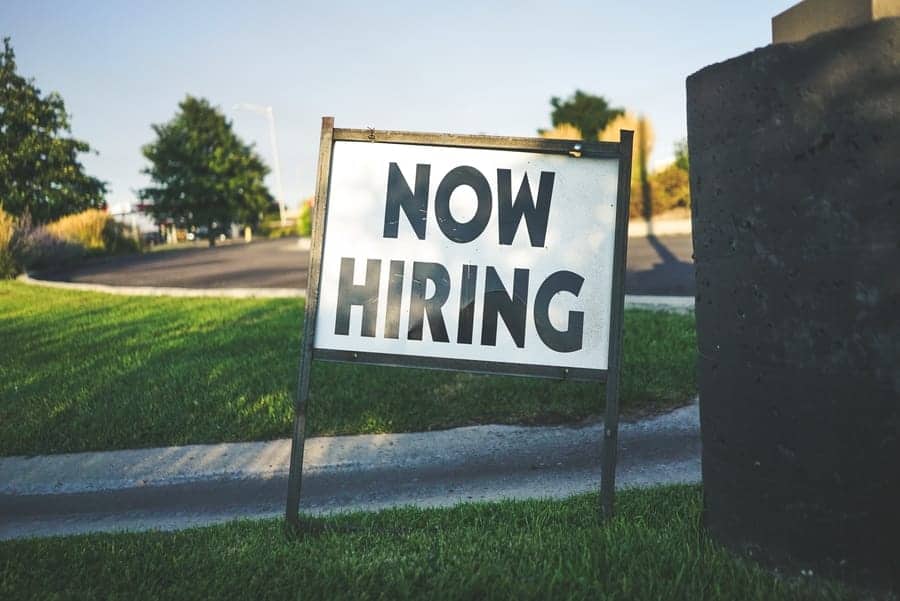 Manitoba offers plenty of job opportunities. Due to the province's growing economy, several businesses and institutions create working opportunities for job seekers.
For the most part, the government and government-funded institutions are the largest employers in the province. But just as well, there are many private-sector employers. As of October 2009, Manitoba's unemployment rate was 5.8%.
If you are looking to start a business instead of getting employed, there's also something for you.
There are different business opportunities, especially due to the hugely diverse culture. And since Manitoba has done a great job of tackling red tape, there are fewer hindrances to doing business.
Scenic Environment
The province of Manitoba is a land of natural beauty. The cities here are clean, safe, and friendly, offering a relaxed lifestyle.
There are some amazing natural resources to enjoy e.g., freshwater lakes, fertile farmland, rich minerals, fish and wildlife, and beautiful forestry.
The scenic lakes include Lake Manitoba, Lake Winnipegosis, and Lake Winnipeg (the tenth-largest freshwater lake in the world).
There is a wide variety of fish found in these water bodies, and this has created an interesting opportunity for sports and commercial fisheries. As for the mountains, Baldy Mountain is a beauty standing at 2,730 ft (832 meters) above sea level. 
The boreal forests in Manitoba also add to the natural beauty of the province. These forests make up close to 26.3 million hectares of the province's 54.8 million hectares of the land base. 
Cons of Living in Manitoba
Now that we've covered the reasons that make Manitoba a great place to live, let's look at the shortcomings of this Canadian province. 
Extreme Climate


The province of Manitoba is known for its extreme continental climate. This is mostly as a result of its location. It's far from the moderating influences of mountains and large water bodies.
Therefore, when it's hot in Manitoba, it's really hot, and when it's cold, it's freezing.
Generally, temperatures get lower as you move from the southern parts of Manitoba towards the north. Precipitation decreases as well.
Therefore, you can expect relatively colder days in Thompson than in the cities in the south like Winnipeg and Brandon.
During summer, temperatures exceed 30°C (86°F) numerous times. This heat is accompanied by quite a bit of humidity. On the other hand, winters are very cold, and in the southern parts of this province, it gets colder and windy.
The temperatures drop to -40°C (-40°F). What is more, because of the open landscapes, there are frequent blizzards experienced there.
Inefficient Public Transportation
In some parts of Manitoba, e.g., Winnipeg, the city has grown so fast while the infrastructure hasn't been upgraded as much.
This means the aging infrastructure is not very suitable for the city. As for public transportation, the older cities are okay, but other locations are not well catered to.
Therefore, you'll be better off getting your own car to move around.
Generally, public transportation isn't as readily available as it is in the other provinces. For example:
Train: The train route from Winnipeg's Union Station only includes six stops within Manitoba. And that is inclusive of Winnipeg.

Bus: Regular city bus services are only available in Winnipeg. Otherwise, you have to look for inter-city bus companies.

Ridesharing: So far, platforms like Lyft and Uber are available in Winnipeg, but they aren't as easy to find in other parts of Manitoba.
The Verdict
Manitoba is a wonderful place to live in. You could choose several cities to stay at, with Winnipeg being the largest and most developed. 
Due to its strong and stable economy, the cost of living in Manitoba is quite affordable compared to the rest of Canada.
The population is diverse with people from different countries, so you get to interact with various cultures.
There are also many job opportunities, affordable housing, and beautiful environments to make your stay nice and relaxed. 
The main disadvantages of living in Manitoba are the extreme weather conditions and a public transport system that's not the best. But all in all, Manitoba has so much to offer that you can easily live with these shortcomings if you decide to.
If you want to check more articles about Manitoba, don't forget to check these: