If you are looking at moving to a city on the eastern side of Canada, then Toronto or Montreal seem like the obvious choices, they are the two biggest cities on this side, and both have a lot to great things to offer when it comes to actually living there.
The better city will depend on your style of life. The quick answer is Toronto is the best city when comes to earn money. However, that comes at the price of higher living costs and a much more work-centered way of life, whereas Montreal is far more laid back, and the wonderful European influence in the city can make it feel like you are living in another country.
The different aspects will be best suited for different people based on personality and interests, but the great thing about these two cities being so different in their core culture and mind frame, is that it doesn't matter what type of person you are, one of them is right for you!
So, if you have narrowed your list down to these two cities, but are struggling to make a choice, then read on for our comparison guide on the most important aspects you need to consider when it comes to living in either place.
1) Cost of Living Compared to Average Salary
Toronto
As of September 2019, the average salary of Toronto is $59,399, which doesn't seem too bad until you compare it to the price of housing.

A one-bedroom apartment in the city, for example, will cost you roughly $2,300, so suddenly that average salary doesn't go as far as you would hope.

Additionally, with the average house price to buy sitting at a little over $800,000, you would ideally have to live just outside the city to be able to have a more comfortable lifestyle if your salary was on the lower end of the scale.
Montreal
At $56,438, the average salary for Montreal trails behind Toronto, however, the good news is that this city is full of far more affordable housing.

A one-bedroom apartment is around $1500, but they are even cheaper just outside the city, and the average house to buy price is an estimated $421,000 – the salary might be lower, but there is no doubt that your money will go a lot further.
That's not to say that you couldn't live in either place comfortably if you chose a certain area, or stayed away from the city centers, but the downside of moving to the outskirts is a longer commute to work.

As is the case for most people, it is important to weigh up the cost of living in a convenient location, compared to the time you lose living further out.
2) Crime Rate
There is no significant difference between the two cities when it comes to crime – violent or petty crimes – as far as big cities go both have relatively low numbers reported each year, with Toronto even being declared the safest major city in North America for 2017, and Montreal cutting their crime rate in half during the last twenty years.

Both cities have similar data across the board, with the only real difference in numbers being that residents of Montreal feel safer walking alone at night than the residents of Toronto do.
3) Finding a Job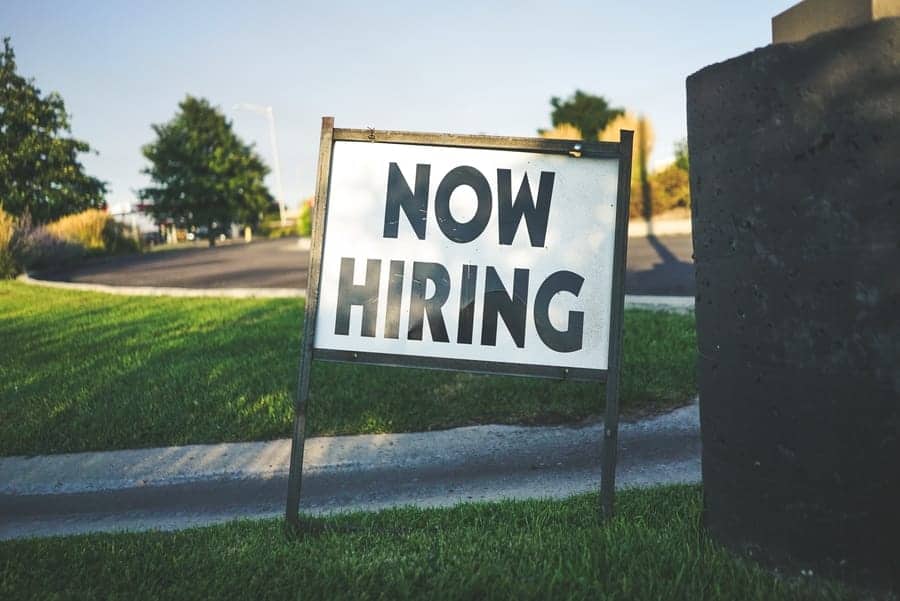 Toronto 
Currently, the average unemployment rate in Canada as a whole is 5.5%, and the rate in specifically Toronto is 6.2% meaning Toronto is sitting higher than the national average.
While over the last year, this rate has continued to decrease, the rate hasn't been stable for a number of years and fluctuates between low five, and high seven.

There are a couple of factors that are said to contribute to the rate being slightly high, mainly younger people and immigration; you see, Toronto is seen as a great city to live and work, but all is not as simple as it seems, so when young ambitious hopefuls move in, or people from other countries do looking to start a new life, they struggle to find a job as quickly as they wanted.

Part of Toronto's downfall is its success, lots of people want to go there, which in turn causes a strain on the job market.
Montreal
Montreal is fairing a little better when it comes to the job market with the unemployment rate currently at 4.7%, not only is this a lot below the national average, but they have seen their unemployment rate stabilize at a low level.

This is great news for anyone wanting to live in Montreal and find a job, statically you are more likely to find a job quicker here than in Toronto, however, statistics can only get you so far.
The most important thing to remember when it comes to getting a job in Montreal is that you need to be able to speak French, if you have little or no French then you will have a struggle to find a job, especially a well-paying job.
You cannot arrive in Montreal thinking the odds are in your favor, rather take the time to learn the language, if you can't speak it already, it will go a long way in helping you find good and steady employment.
4) The Weather
Toronto
You will spend a good five or six months of the year living in extremely low temperatures – less than ten degrees on average – so living in Toronto requires a thick skin and plenty of coats.

However, the good news is that for the remainder of the year, the weather will be much kinder to you, with an average of more than twenty degrees, or twenty-five in the summer; but, keep in mind that Toronto is one of the windiest cities in Canada, which can make the winter winds relentless.
Montreal
There is no escaping the fact that Montreal is a really cold city, during the winter months the average temperature will be consistently below zero, and while spring and autumn offer a little relief from the freezing conditions, you are still looking at temperatures that range from two degrees to fifteens degrees on average.

The summer months in Montreal can feel a little extreme, as when the weather finally shifts, you will have three months of around twenty-six degrees daily, along with high humidity on most days due to a lack of crosswinds.

The long periods of cold weather and intense heat can take a while for you to get used to.
5) Culture
Of course, with Montreal being named the French capital of Canada, you should expect there to be big cultural differences between these two cities.

Toronto is very modern and has a classic North American look, feel, and way of life, whereas Montreal, is more European in the same areas.

Montreal has a bigger focus on a work-life balance, there is an artsy vibe and a laid back demeanor among most residents despite being a big city, while Toronto has a faster pace to everyday life, everyone seems to be in a rush, or having their career being the focal point in their lives.
If you enjoy the stress and quick pace of city life, then Toronto covers these both perfectly, but if you are looking for a city that doesn't leave you only thinking about your job, then Montreal is the winner.
6) Things to Do
Toronto
As Toronto is all about the high rise buildings and a skyscraper landscape, there are several tours of the city you can take to explore and view the city from the hundreds of meters above the ground.

The awesome sights and sounds of the towering buildings don't end when the sun goes down either, since at night the bars and restaurants come alive as people head out to unwind from a long day.
There are also cruises through the city and waterfront dining on the spectacular Humber River. On top of all this, various festivals are held in the city during most of the year, so Toronto is constantly buzzing with energy no matter what is happening.

And of course, it's Canada, so there are plenty of hiking trails and parks just outside the city.
Montreal
The cobbled streets, winding back alleys, and quintessentially French cafes dotted around the city, make for a delightful time out whatever time of day it is.

The city is full of gorgeous architecture, diverse neighborhoods, botanical gardens, and restaurants serving mouthwatering food.
Like Toronto there are festivals held in the city throughout the year, meaning that you will never run out of things to do.

Montreal is famed for it oh so vibrant nightlife, attracting visitors from all over who want to celebrate or party in style. And as always, there are a number of hiking trails, and nature parks just outside of the city if you want to spend some time in the wild.
Conclusion
Both cities have things in common, and both have a lot in the way of positive things that the city has to offer you or the experiences you can have there, but there is certainly a stark contrast when it comes to living costs, and way of life. Hope this post helped you to make a decision to choose which city to live.
Related Content